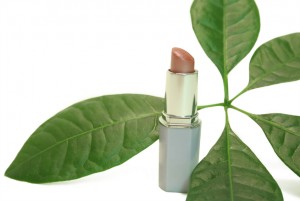 While applying your favorite lipstick or blush, I'm sure you never thought you were trashing the environment. This is unfortunately the case for most women, across the globe, who never even thought their "normal" eye shadow could have caused innocent animals to die in the name of animal testing or the amount of chemicals that are used in your moisturizer could be killing the fish in the ocean.
This doesn't mean you should give up make up. This means you need to take a proactive approach and check the labels and be a smart shopper. Do your research and know what brands are environmentally friendly and which ones aren't. It is not only good for the environment but also for your skin (by minimizing the amount of chemicals your skin is exposed to). A lot of cosmetic companies have taken a stand against animal testing and are working towards restoring the environment.
Organic is Safer.
As much as possible, choose organic cosmetics and makeup derived from natural products. They are made from natural products, plants for example, and don't harm the environment. Mineral makeup is also a great choice. Mineral makeup contains micronized minerals and inorganic pigments without any chemical preservatives.
Read the Label.
When shopping for a new lipstick, be sure to read the labels. Can you really remember when you flipped your possible lipstick options and read the ingredient list? By reading the label of the makeup product you can learn not only the ingredients but also its stand on environmental protection such as animal testing, ozone depletion and the protection of undersea life.
Celebrity Endorsements.
Just because your favorite celebrity is endorsing your favorite makeup brand, doesn't mean that is the best option for you. Try and remember they are a hired spokesperson so they are going to sound convincing, make sure to do your research.
Brush Matters.
Makeup brushes often contain horse hair or plastic fibers, both which aren't the best for the environment. Try and look for brushes with biodegradable fibers and brushes that have recycled wooden handles or bamboo handles.
Tried and Tested.
Some brands, that claim to be eco-friendly, include Maybelline Mineral Makeup, Sally Hansen Natural Beauty, Nature's Essence, Aveda, Bert's Bees, and Lush Fresh Handmade Cosmetics.
Armed with these tips, you can make a better choice in shopping cosmetics and do your part for Mother Nature, and look good doing it!